Innovative Payment Solutions Beyond Borders.
We are enabling digital payment without hassles, everywhere.
A Track Record Of Removing Payment Limitations.
We go beyond and across all borders to create innovative payment solutions that connect all through secure digital payment platforms.
We are guided by our desire for Speed – Acceleration, Agility – Efficiency, Security – Safety and Empathy – Support, to ensure optimal satisfaction in customer experience.
Enabling Payments, Powering Growth.
We are driven by the desire to ensure that digital payment is made possible and available without hassles, everywhere.
Our products and solutions cut across all payment channels and methods like Web, Mobile, ATM, POS, USSD, Cards, QR, and NFC solutions.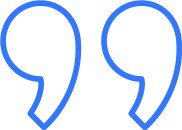 The integration of Routepay was a seamless process, which made it easier for us to continue focusing on our products and customers.
Are you a business owner?
Get our latest news and growth opportunities as they drop.